We love to hear that our clients sleep well at night!
we offer 360 digital marketing services to small and medium businesses in UK, Greece, and Cyprus

Designing and implementing the right digital strategy is critical for the way a brand will communicate its assets. We display exceptional 360 digital marketing strategy so as to succeed on the main and secondary KPIs of the brand.

The mothership of every brand is the web site. Thus, on of our main contributions to a brand is the set up of the website, though UX project management. Tell us what are your main needs and we will show you the way to present them online!

Great content is key to engaging the primary audience at the right moment in their customer journey. Needless to say, its importance for the retaining customers strategy you should have. We believe that a prime content strategy development is the cornerstone of your digital objectives.

Search Engine Optimisation aka SEO, is not just another chapter of your digital marketing strategy. It is, actually, the set of tools so as to enhance the content of your website. We are will analyse your site and find those sections that need to be optimised so as to raise your online visibility.

When it comes to PPC, Display and mobile advertising, we are proud to say that our results on main KPIs for our clients where always delivered with the highest possible ROI. How we do that? Simply; set up, run, review, analyse, report, and optimise every campaign. Despite if it is in SEM, GDN or Social Medium Ad platforms (facebook, twitter, linkedin).

Some professionals say that Community Management is no longer effective if you do not have a budget to spend on boosting or promoting. We believe that community strategy can be delivered in a way that spending may be lower than expected, and results higher than anticipated!

Brand Ambassadors, Influencers, Micro Influencers are some new notions in today's marketing. We are cooperating with Influencer's Agencies so as to present the right strategy to a niche need of yours and then deliver the preset KPIs. Still, sometimes (if not most of the times) a brand needs 3 or 4 micro influencers in order to fulfil its goals.

Can off-page experiences lead to on page benefits? Definitely, if the event is designed based on the needs and not on the budget of the brand! We suggest off-line events to our clients considering the estimated results on the online KPIs as well.
Would you like to be more effective in your communication?
Subscribe to our newsletter and be the first to know about digital marketing strategy and case studies worth mentioned.
Views, Opinions & News
Our blog with the latest articles on digital marketing.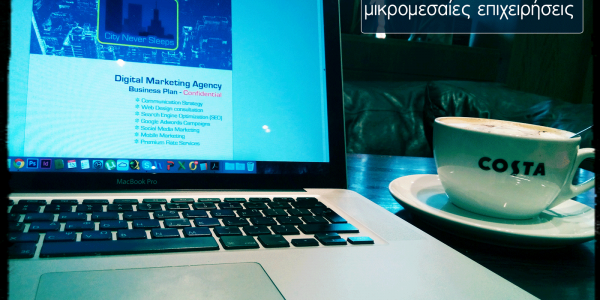 A year ago I started cooperating with Knowcrunch, a company that offers…